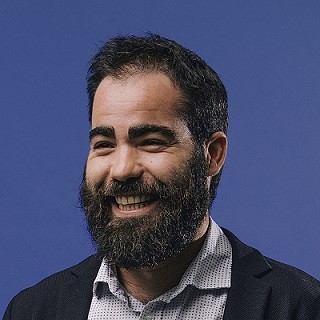 Jaume Albertí is currently leader of research line on sustainable construction at the UNESCO Chair in Life Cycle and Climate Change. Since joining in 2015 his research focuses primarily on sustainable construction and industry projects. He is responsible for managing the Spanish platform belonging to the international organization Construction21 for sustainable construction. He is also responsible for coordinating relations with various international organizations with which the UNESCO Chair collaborates: UNESCO, UNEP, UN HABITAT, UFM, Life Cycle Initiative, CADS and the Plataforma Audiovisual de la UNESCO among others.
Jaume holds a doctoral thesis, directed by Dr. Pere Fullana i Palmer, at the UNESCO Chair in Life Cycle and Climate Change, within the Environmental Doctoral Program of the Girona University. The thesis, deals with "Developing a Life Cycle Assessment of cities - first steps for standardization".
He has taught in the laboratory of construction and computer aided design to industrial engineering students at the Institute of Civil Engineering of the University of Navarra; and structures laboratory to engineers, architects and technical architects at the University of Girona. He has collaborated in classes to bring software for sustainable construction to computer engineers at the University of Girona.